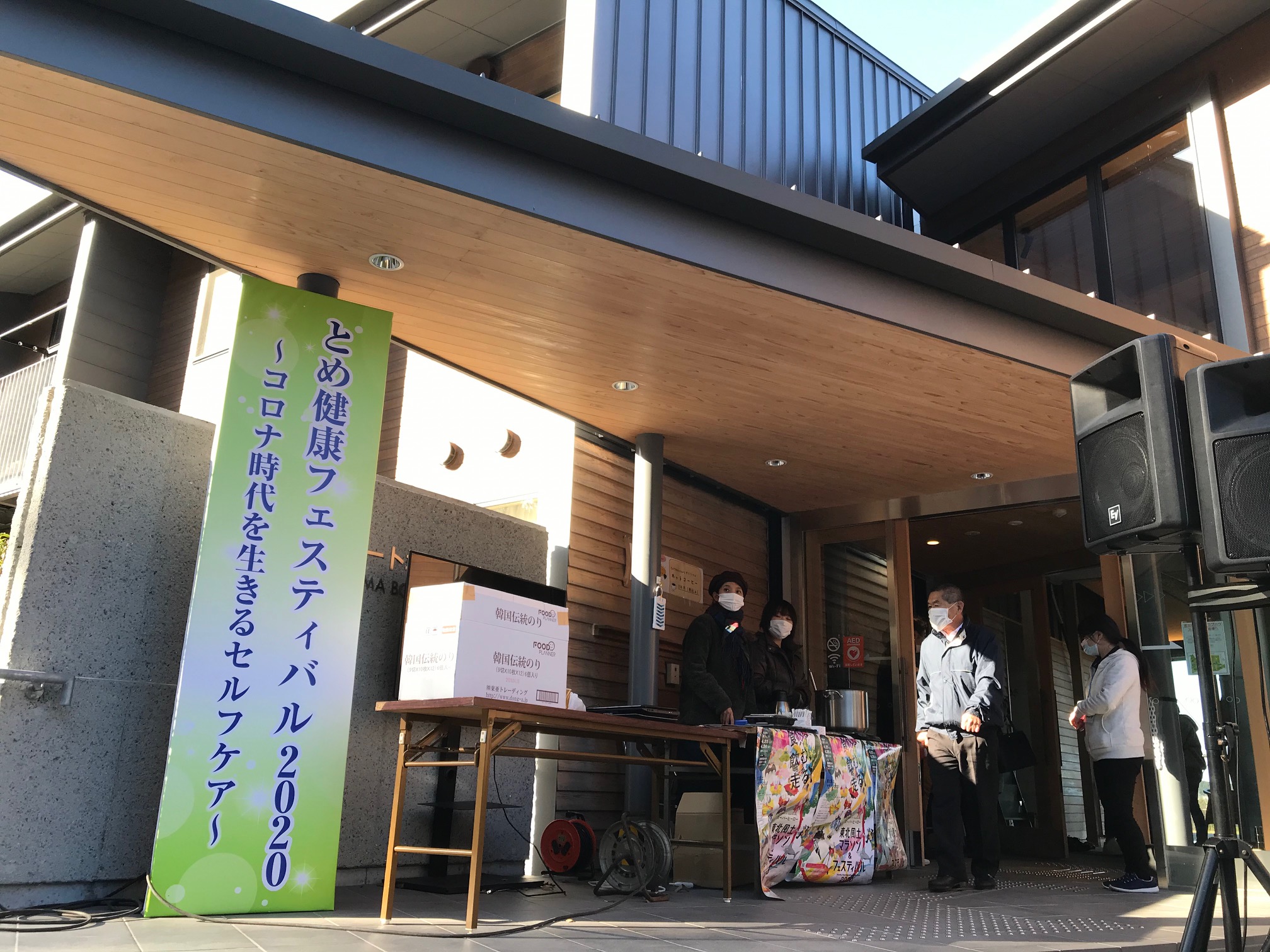 Date posted:October 15, 2020
Tome Health Festival 2020 - Self-Care under the Covid-19
November 14, 2020 "Tome Health Festival 2020 - Self-Care under the Covid-19" will be held in Tome City, Miyagi Prefecture.
--------------
Tome Health Festival 2020 - Self-care under the Covid-19
Participation is free of charge and no advance registration is required.
There will be a temperature and health check at the entrance on the day. Please refrain from attending if you have a fever or are not feeling well.
■Date and Time: Saturday, November 14, 2020, 10:30am to 2:00pm
■Place:Naganuma Boat Clubhouse (114-2, Aza Amagata, Kitagata, Hasama-cho, Tome City, Miyagi Prefecture)
■Organizer: SustainaHealth Institute and Yamato Medical Corporation
■Cooperation: Tohoku Fudo Marathon & Festival, Tome City Tourism and Products Association
■Supporters: Ministry of Health, Labour and Welfare, Tome City,  Tome Medical Association, Japan Health Insurance Association Miyagi, The Kahoku Shimpo., Media Box, H@!FM
■Purpose and Objective
It is necessary to resume economic activities, as well as cultural, educational and sporting activities, as much as possible, while taking thorough measures against the new coronavirus infection. Therefore, we will hold seminars and events such as mini live performances to educate the general public about "spreading and raising awareness of correct knowledge of countermeasures against infection" such as hand hygiene, "disease prevention and health promotion" through food and sports, "correct medical care", and improving the sustainability of the medical system. This event aims to build momentum for "health promotion education" and "revitalization of the local economy and resumption of cultural and sports activities".
■Schedule of the day
10:15 Opening of the venue
10:30 Opening Remarks
-Indoor activities
10:40-11:20 Seminar Part 1
1.The latest knowledge of countermeasures against new corona infection
2.Dietary habits for healthy living
3.Effects of exercise and sports
4.The right way to get medical care
12:00 - 12:40 Seminar Part 2:Same as the first part
-Outdoor activities
10:40 - 14:00: Experience corner, Booth exhibition
-coffeeDoctors healthy bento boxed lunches (limited to 100 boxed lunches on a first-come, first-served basis), healthy recipes by a nutritionist and the sale of the ingredients for the recipes, proper hand washing experience, proper medical care, exhibition of the Tohoku marathon, exhibition of working cars (police cars and fire trucks will be on display) They're coming!
11:30~, 1:00~ Yohei Ito Mini Live
[This article is trenslated by DeepL]