Education and Public Awareness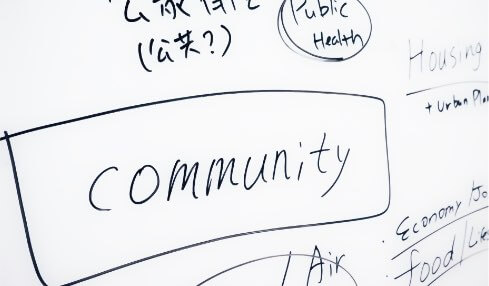 Raising Awareness
The spread of Covid-19 has resulted in many people re-affirming the importance of something as fundamental as washing one's hands effectively, and has sharpened awareness of steps to take to minimize the risk of infection when using public transportation or restaurants. Unfortunately, such habits are often soon forgotten or cast aside once a crisis has passed. By disseminating information and organizing events for the wider public, SustainaHealth promotes efforts to improve public health awareness, with the potential for a broad and lasting impact on health, not only in terms of preventing the spread of infection, but also with regard to diet and nutrition, sport and exercise, smoking, and countless other areas.
Enhancing Policy Literacy
Deepening understanding of and insight into public health and healthcare policy is not only a matter for government but also a critical issue for healthcare providers, patients/citizens, and all those employed in the healthcare industry. Even where an individual or group is confident in their own area of expertise or knowledge of medical fees, for example, there will be many cases in which the direction of national policy or the history and values behind decisions on particular systems and policies are not widely shared and cannot easily be understood.

In diverse venues, ranging from academic conferences, public lectures, and briefings for residents to in-house study sessions at hospitals and companies, SustainaHealth's experts deliver pertinent information to large numbers of people in an accurate and easily understandable manner, thereby contributing to building capacity for improving policy literacy at both an organizational and an individual level.
Human Resource Development
There is a shortage both of leaders capable of promoting public health and healthcare policies and of experts able to support them, not to mention a critical need to secure human resources and build capacity at both the prefectural and municipal level. Moreover, in the private and social sectors as well, including medical institutions, companies, communities, and more, it is just as crucial to foster capable human resources.

With postgraduate qualifications in public health, government administration, management, and other relevant fields acquired from leading national and international schools, the core members of SustainaHealth contribute to meeting this demand for human resource development. Specifically, through activities such as mentoring medical school and college students aiming at public health and health policy-related careers, lecturing at high schools and colleges, or running workshops and giving presentations for volunteer groups and in-house study sessions at hospitals, SustainaHealth provides learning opportunities for students and civilians alike.