Research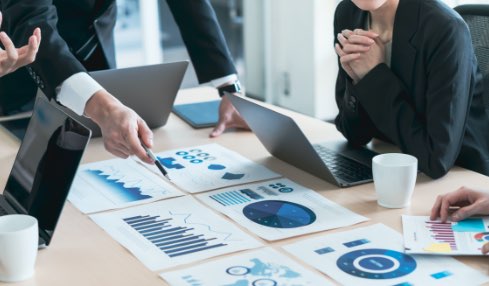 Science-based disease prevention programs
An obvious illustration: to succeed in preventing obesity, diabetes, and related conditions, it is essential that appropriate programs of intervention be designed and implemented based on public health and behavioral science. By applying insights such as nudge theory from the field of behavioral science in an effort to modify behavior, and taking into consideration the various social determinants affecting individual health, from economic and job-related factors to housing and urban planning, mobility, and dietary habits, appropriate strategies and intervention programs can be designed to meet local characteristics and circumstances. In addition to unique in-house research initiatives, SustainaHealth also supports the planning and implementation of original research projects based on requests and commissions from corporations, institutions, government agencies, and the like.
Sustainable community healthcare (incorporating post Covid-19 considerations)
To realize the sustainability of society and lifestyles, it is essential to create naturally healthy communities as well as to secure healthcare functions within each community, yet significant regional disparities exist in terms of lifestyle, health challenges, healthcare needs, economic circumstances, and other key factors. Not only prefectural and municipal authorities but also local healthcare providers and communities need to be more proactive in taking the lead to initiate reforms based on a vision of community healthcare, including functional reorganization of medical institutions and coordination among multiple facilities within the community. Indeed, given the importance of planning and implementation of public health and healthcare policies at the community level, it can be said that the communities themselves should be playing a leading role.

In addition to developing strategies and road maps for community healthcare reform, SustainaHealth also provides support vital to the implementation of such reform, including awareness-raising activities to promote understanding and consent among community residents. Also, in collaboration with local doctors and pharmacists, and together with pharmaceutical manufacturers, wholesalers, and others, SustainaHealth takes initiatives to develop effective pharmaceutical supply system, to promote efficient practice such as on-line prescription, and to conduct research for localized lists of recommended medications (formulary) by region.
Surveys of public opinion and awareness localized according to community characteristics
Needless to say, the leading actors in public health and health policy are the members of the public themselves. As with public health and healthcare needs, however, the awareness and needs of citizens vary greatly from one community to another. Thus, capturing the voices of local citizens in a timely and precise manner allows for the acquisition of far more detailed data and insights than is possible through nationwide surveys conducted by government or research institutions. Designed and analyzed by researchers at the forefront of public health and statistical science, such surveys can be used to enhance policymaking and provide more effective localized support for citizens.

These localized surveys offer significant potential value not only for local policymaking and implementation, but also for localization of a company's marketing activities and other similar cases.