Supporting the Egonoki Club (a support group for children with cancer and their families)
Egonoki Club, a non-profit organization that conducts activities for children with cancer and their families, is an organization that conducts various activities based on scientific findings, including support for returning to school after childhood cancer treatment, educational support, and life planning.
As a partner of Egonoki Club, SustainaHealth supports one of its activities, "Egonoki Farm," by providing farmland, free seedlings and farming materials, as well as on-site technical support.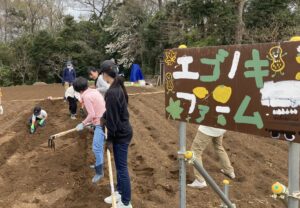 Children with cancer may receive treatment in the middle of their development, and their development may be slow. They may also be hesitant to participate in school or society. In order to help these children enjoy their time in the field with as much peace of mind as possible, we have begun to work in the farm.
In a quiet field on the Hokuso Plateau, near the Narita Airport, they can enjoy themselves at their own pace while listening to the sounds of birds and insects.
After finishing their work, it was time for a fun lunch! Some mothers were happy to see that their children, who usually don't eat much, ate a lot.
Many of the children look forward to coming to the field, and seeing their cheerful smiles makes it a fun time for the families as well.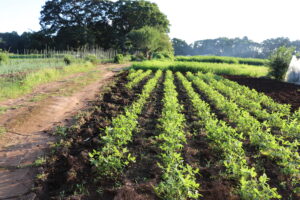 SustainaHealth will continue to support the activities of the Egonoki Club.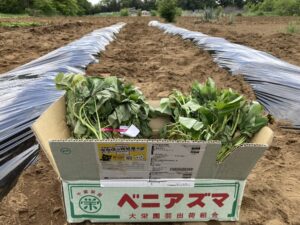 Children planted sweet potatoes!